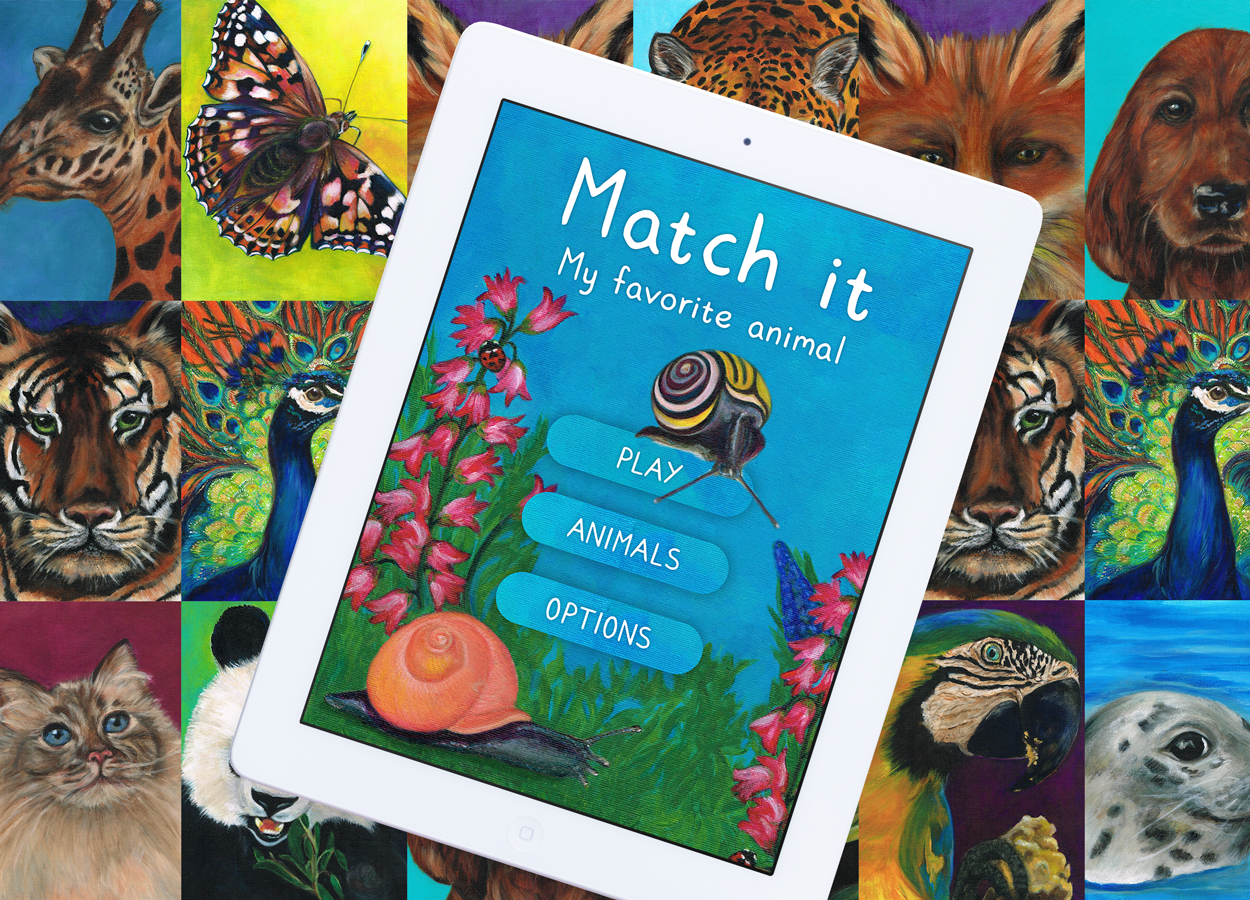 Match it - My Favorite Animal
Match it- My favorite animal for iPad®
Train your brain, improve your short-term memory and recognition skills with this beautiful hand painted animal matching game.


Match it Features
• Beautiful hand painted artwork
• 12 different animals
• Improves short-term memory
• Improves recognition skills
• Relaxing and calming background sounds.
• Family friendly
Pricing and Availability
Match it - My favorite animal is available on the App Store for $0,99.
Designed for iPad and requires OS 7.0 or newer.
Additional Information
A limited number of Promotional Codes are available to members of the media. Journalists interested in receiving one should contact Diederik Deutekom, Unclouded Studio - hello@uncloudedstudio.com.


Press Contact
Unclouded Studio
Email: hello@uncloudedstudio.com
Twitter: @uncloudedstudio
Website: https://www.uncloudedstudio.com
Also available on